Vardhaki Architects and Engineers
Vardhaki aims to bring a singular culture of architectural designing and construction techniques to make your dreams come alive. Whether it is a home, office, or commercial space, we are endowed with the insights and expertise to deliver it perfectly as you envisage it in your mind.
With us, you are welcome to a brand new, exotic world of creatively superior designs, sustainable construction techniques, and technology-aided plans to offer bespoke solutions that you love.
As an add-on, you can either hire us as your primary architectural consultant or your construction partner, or both. We are flexible either way.
Welcome to Vardhaki, where your dreams are made
Vardhaki, A Creative Drive
A desire to bring matchless architectural creativity and intelligent construction strategies complemented by sustainable civil engineering techniques to clients is what resulted in the conception of Vardhaki. We know that every client has a unique expectation regarding their project and our mindfulness to offer flexible, tailor-made service solutions as per the clients' requirements is what makes us rare in the industry. Our services can be availed as a design and architectural consultant for your project. Or, you can hire us comprehensive construction service provider who can offer you a holistic package from architectural consultation, design, and construction, all independently. A client-centric service provider, we bring a wider range of services such as design, approvals, material sourcing, and construction, all under the same roof. We are fortified to render the services individually and as a comprehensive package according to the needs of the clients.
Vardhaki is led forth under Mr. Harish R. who is a proficient Civil Engineer with a vision to bring alive the dreams of our clients. As the Managing Partner, he shoulders the responsibilities of leading the operations of the business. What makes him an authority in the domain is his unrivaled expertise in the field with over two decades of operational experience in the field of architecture and civil engineering. In a nutshell, he is a true expert in conceptualization, designing, strategizing, and execution of projects as per the requirements of the clients, no matter how stringent the specifications are. As an added advantage, he is a Chartered Engineer who has headed diverse projects in the residential and independent home domains of the industry.
With an unparalleled passion for innovation, creative designs, and environment-friendly, sustainable building strategies, Vardhaki is here to change the landscape of architectural design and construction practices. Having earned our space in the domain as a sought-after player in the construction industry, we take care of our clients, their dreams, and Mother Nature.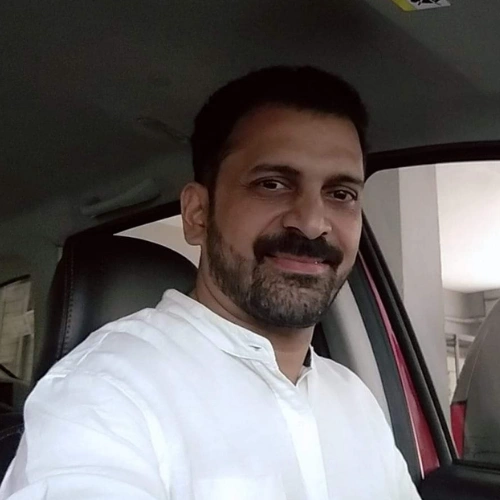 Harish. R
Founder & Chief Consultant
Guided and handheld by the experienced chartered engineer, Harish R., we work to offer the best in the business to our clients. He is the Head of Operations of the business as he is the Founding Partner and Principal Consultant. Having matchless experience in the field of architecture and engineering, he brings with him impeccable insights and inventive ideas for every project out there. His matchless experience with such eminent businesses as Sobha Developers, Puravankara Projects, Mfar Holdings, Reliance Industries and Skyline Builders ensures that he is a master of construction with boundless ideas and creative wisdom. His knowledge in conceptualization, designing, strategizing and project management is unparallel. In addition, he has led various residential projects in the capacity of a Chartered Accountant, as well.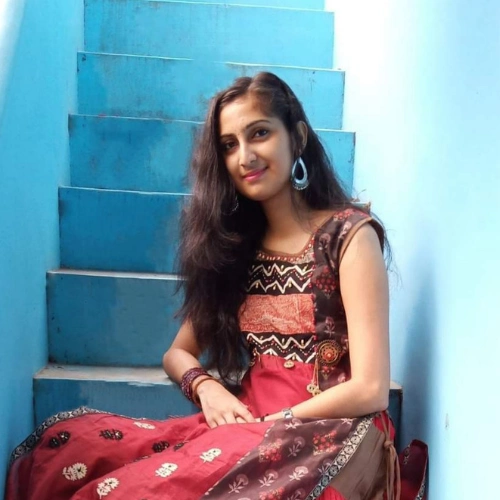 An architect with abundant love for the environment and sustainable designs, Anjana Radhu completed her Bachelor of Architecture from the renowned SVS School of Architecture. She strived relentlessly to graze her architectural and design skills with her internship at Ecorhythm and Kumar Group. She leveraged her acquired skills and insights in the field by starting to work in a professional capacity with Ajith Sunny and PKR Menon. Anjana loves to use spaces optimally and lower the impact on the environment in every way possible.
Graduated from Sasi Creative School of Architecture, Mishala is an art lover, which partly encouraged her to become an architect. Done with her graduate course, she interned at Ninan Philip Associates and Micheal Associates, where she mastered the art of architecture and civil engineering design. Always on the lookout for beautiful architectural inspirations and thoughts, she believes that nature is the best architecture there is. She also brings her unrestrained passion for learning and brimming enthusiasm to every project she is a part of.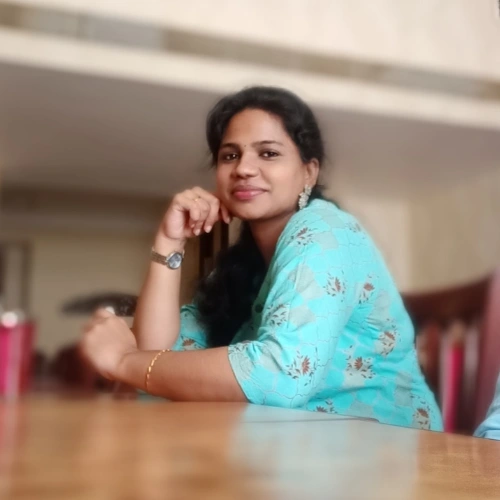 Neeraja V
Business Operations
In charge of the operations of Vardhaki, Neeraja is an astute management professional with a keen eye for efficiency, value-addition, and customer satisfaction. Having endowed herself with two master programs, M. Tech and MBA, she knows the nuances of both engineering and management like the back of her hand. She comes up with operational strategies and inventive thoughts time and again to make every project more efficient and ensure optimum use of resources.
- Our Exclusive Service Proposition
Design and Build is an efficient project delivery system that ensures successful project deliverance. Here, a single company is given the entire responsibility of carrying out every aspect related to a project. These tasks include planning, designing and construction, all under the same contract. It ensures effectual flow of work from the beginning till the completion of the project through transparent communication between all the parties involved in the project.
With this, engineers and architects can collaborate their expertise right from the beginning of the project. This will ensure that the designs are better, construction process is efficient, and the overall project is faultlessly executed.